Interior Doors
Showing all 4 results
These doors may be regarded as sculptures worthy of gracing your walls and hallways right alongside your best art. However, these wooden masterpieces are more than art, as they translate to intriguing tactile experiences that beholders can literally enter into.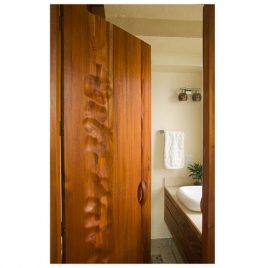 Interior Chaotic Door
Many are seduced by the freedom of design and expression that emit from this unique creation. The door features randomly distributed curves, notches and tapers, harnessing chaos into a sculpture that is at once subtly dreamlike and grounded. You can choose the amount of chaotic effect for your door: a strip, a portion, or the entire door.
$

2,250.00 –

$

2,850.00
Select options