Closet Doors
Showing all 4 results
Victor Klassen closet doors speak volumes about what lie behind them. For with doors as dramatic and impressive as these, the treasures within the closets promise to most certainly be even more beautiful and exquisite.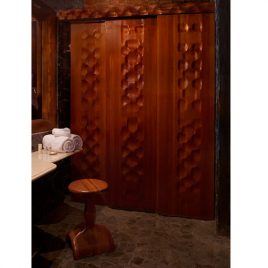 3 Door Wave Closet
The gorgeous wood grain, the smooth polished finish, the fine workmanship -- these make this trinity of exquisite hand-carved panels a handsome access your closet. Watch them glide and slide as they offer up the treasures within.
Custom door is $110/ per sq. ft.
$

110.00 –

$

1,650.00
Select options