French & Patio Doors
Showing all 4 results
Flinging open these Victor Klassen French doors means embracing freedom, receiving light, and letting nature in. Feel your sense of freedom heightened and your well-being enhanced—all because these exquisite wood doors are meant to be opened.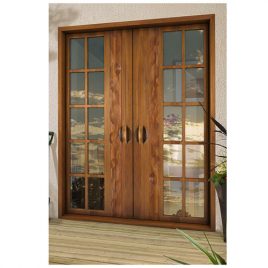 Chaotic French Doors
These doors feature clean lines in delicate frames, which give this contemporary piece a serene and ethereal air. The distinctive chaos detail is subtle and restrained, giving just a light flutter of elegant embellishment.
Custom door is $190/per sq. ft.
$

190.00 –

$

7,600.00
Select options